Are Carpeted Cubicle Walls in Your 5-10 Year Plan? It's Time to Break Free.
Do you get that sick feeling on Sunday night when you know you have to wake up the next morning and go to a job you don't like? I used to know that feeling. But I haven't had it for years now…
Today, I run an online business that has done over $250K in revenue.
I made a promise that I would do everything in my power to find a way to provide for my family and enjoy creative, lifestyle freedom.
"Thanks to Susie's guidance and support I quit my day job and have a $7,000 per month business!"
Are you toying with the idea of jumping into entrepreneurship?  "Leaving 9-5: An Action Plan to Earning on Your Own Terms" is a must-read.  I am a true believer that God puts people in our paths for a reason!
I couldn't wait to share this guide with my followers who are still on the fence about entrepreneurship. It's a step-by-step guide to making the transition.  It's a "no-fluff" action plan.
Nicole Tate, CEO of Media in Action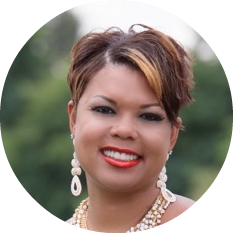 Susie really knows her stuff. Her story is inspiring. Her eBook leaves readers feeling hopeful!
If you're looking for a practical PLAN, this eBook is the answer!
Kristin Molenaar, Founder of The Beauty Voice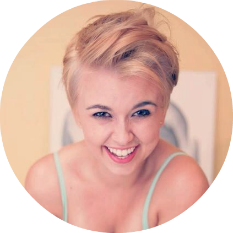 The 9-5 Action Plan finally gave me the clarity + confidence I was lacking for the longest time. I was still a student + working a job on the side, so I never felt "ready" to go full time with my business.
Thanks to Susie I BROKE FREE and next month will be my first month as a full time entrepreneur! I'm equipped with a master plan, thank you Susie!
Hannah Mang, Founder of HannahMang.com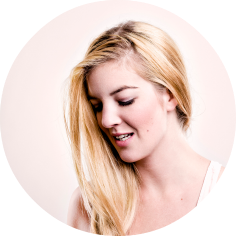 Here is What You Will Learn:

When is The Right Time to Take the Leap and Quit?

Real Advice on Pushing Through Rough Transitional Patches

How to Keep Your Priorities Straight Through the Process

How to Build an Income Around Your 9-5

Unique Advice on Pushing Back The Fear of Failure

A Guide to Getting a Bridge Job

A Total Checklist of the First Steps to Take

Getting Support From Partners When They Don't See What You See
Who is Susie Romans?
Susie Romans helps women who have a powerful expertise, skill, talent or story to create freedom with an online business model that allows you to work less and earn more.
As an online business coach she has assisted hundreds of clients in the creation and growth of their online brand. With a personal blog that has reached 5.3 Million web visitors (with no advertising) she is an expert in marketing and online based business models.
Susie is redefining what's possible as a work at home mom and CEO of a thriving business.
Quickly turning her experience over the last seven years in sales, digital marketing and lead generation into a profitable business she has helped women and small businesses owners across the globe bring in millions in revenue.
You can learn more at SusieRomans.com and SweetFreedomAcademy.com
Get the Instant Download!
You can get the instant download today and change your life. You may wonder, "Why don't you give this away for free?" The truth is, when something is free, you value it less. The knowledge and action plans in this eBook are extremely effective but if it were free, you may not take action.
When you make a choice to invest in yourself and your personal growth, transformation happens. When you keep looking for free advice, you will hang out among broke people.
Model the people who do what you do; this is the secret of the successful.
Honey, there is always another way. You have more freedom than you think, let me show you what I did.
You could go out and read every book ever written on "living your dream". You can spend HOURS interviewing industry experts, you can keep changing your job, and trying to cover your REAL feelings…
OR
You can get this simple action plan and walk away with an actual roadmap.
No fluff and NO B.S.  Just the raw information and a real action plan to change your life NOW.
FREE BONUS VIDEO COURSE:
$10K Per Month Online Income Kit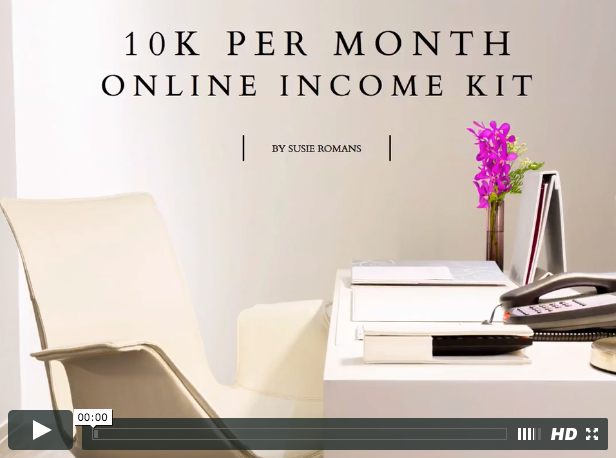 Here's What You'll Learn in This 27 Minute Video Class:
How I Reached My Very First $10,000 Month
How to Breakdown Your Offerings to Reach $10,000
How You Must Breakdown Your Income to Hit Your Goals
The Online Income Process and Map
How to Package and Monetize Your Skills and Expertise
How to Name Your Offering
The Sales Process for Digital Products
The Sales Process For Direct Services
And more!
VALUED AT $95.00

 

I'm only charging $25 for this action plan for two reasons:
$25 puts the report within reach of the vast majority of people.
Anyone who's not serious enough to invest $25 into this report isn't going to take the time to use the methods laid out in the report anyway.

The Bad News!
Society likes people who play it safe. You might feel an urge to start a business, or change your career; but the thought of whether or not other people will approve of your decision is enough to hold you down.
We are not meant to be held down and bound with limitations.
The truth is, you have probably not even scraped the surface of your income potential. If you let fear run your life, no one can help you. If you don't allow yourself to learn, you will never grow.
The Good News!
This guide and action plan will change your mind in a huge way. It is the action-takers and the believers who will reach their dream lifestyle. This plan will propel you into the realization that you can get out of the cage you live in.
We live in an abundant era, we have access to a global market at our fingertips.
Do you realize that you can do business with people all over the world? You can write a book, record an mp3, create a product or sell a service that you can fulfill and get paid for online.