Get Hired: Social Media Manager Kit™
Are You a Social Butterfly? Get Your Hands on the Complete System to Start Earning $27 Per Hour at Home with This Growing New Job
Are you tired of feeling like there is not enough?
Not enough time for family, not enough income to pay the bills and not enough flexibility to make it all work?
Are you a quick learner, with lots of experience using social media tools like: Facebook, Twitter, Pinterest and others? Are you afraid that if you don't make some changes now, your future and your family's future might not look as abundant as you would like? You might be a great candidate for the Get Hired: Social Media Manager Kit™.
We all know times are tough and the economy is changing. Although, I now have my own family and my own house, it was still gut wrenching when my dad was laid off from his  factory job two years ago.
I know first hand what happens to a family when there are financial struggles. I get it. You see, I didn't grow up wealthy. As a kid, I never got to go to Disney world or have my own American Girl doll. But, my family was rich in love and joy, and I thank the Lord for that! My parents did the best they could.
Unfortunately love and joy doesn't pay bills. It's one huge lesson I have learned in life.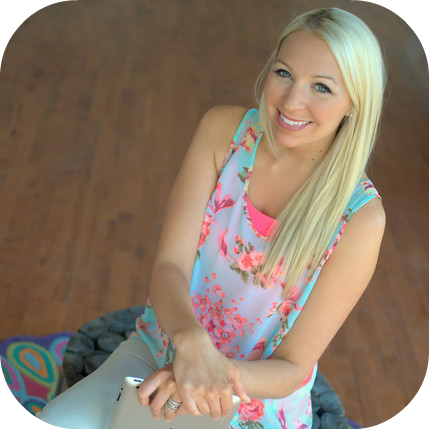 If you need to earn more income for your family,  you put your faith in God and you do all you can with what you have. You learn. You try. You fail. Learn. Try. Fail. Over and over. The failures will turn into successes. Trust me, with persistence and commitment anything is possible.
I have spent so much of my life learning and doing that I'm ready to teach. So many women waste time on the wrong kinds of income "opportunities". You know what I'm talking about…50 cent surveys and coupon clipping does not cut it when it comes to supporting your family.
The need for Social Media Managers is on the rise, thanks to exploding websites like Facebook, Twitter and Pinterest.  Almost every single business is using marketing tools to get more customers. It's a fact!
Look, you were created by a loving God who blessed you with gifts and talents. Start putting them to use. Let me help you out by giving you more tools to succeed now. I have been a Social Media Manager for many businesses, from Bridal Boutiques to Office Equipment, to Fitness Clubs. Every business is unique, however, the principles are the same.
To succeed at this position you need to train yourself to understand brand awareness, online promotion and master the art of driving traffic to websites.
3 Things You Need to Begin:
Internet
Make sure your home Internet provider is dependable. All of your work will be done online. Also, try to have a quiet home office or space where you can focus and work.
Basic Understanding
You need to know how to set up profiles, post updates, and be personable online. I advise you to study social media each day and stay current with news, trends and strategies.
Commitment
In order to succeed in a new career, business or job; you must commit to the plan for a minimum of 6 months. If you do, I know you will see results and higher income!
Susie helped me realize that I could make my own job. I didn't need to keep applying for all these stay at home scams. My daughter is now 6 months old and I just landed my 5th client and I partner with a website design company.
So even though my husband left me three months ago, I make enough to support both of us without help from anyone. And that means the world to me. So, thank you for everything. You made a difference in my life and in my daughter's life.
Megan Davis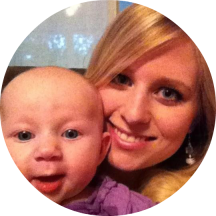 Once I applied the things I learned from Susie and her programs, leads started rolling in! I literally had six leads for paying work within one day! It felt amazing.
Erica Johnson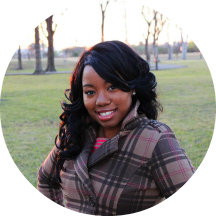 Women who are comfortable and excited about using social networks like Facebook, Twitter and Pinterest as a business, freelance position or job.
Women who want to earn extra money, get started in a new career, build a business or just have flexibility. There are many routes you can earn an income with social media.
Women who are dependable, honest, quick learners and self motivated. This position is not for quitters, or women who want to "get rich quick".
The Following Topics Are Covered in Detail:
Types of services you can offer to start earning ASAP
How to set up your pricing for your clients
Proven email templates that get you into meetings and interviews
What to ask and say in an interview or meeting
How to find clients and work from your laptop
A Do-It-Yourself Contract, just fill it out!
And much, much more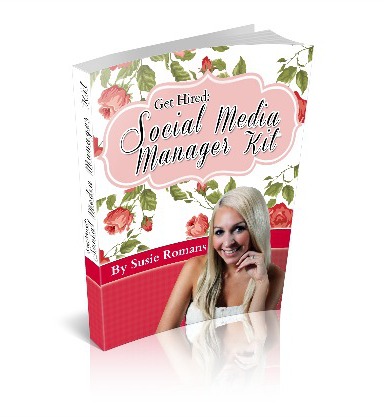 I would advise you to spend at least 5 hours per week on developing your new business or career as a Social Media Manager. The more time you put into implementing the strategies in this kit and also pursuing self-education in social media, the more profitable you will be. Also take into account:
How experienced you are with technology and social media
Have you developed a brand or personal website yet?
Are you a fast learner and good at multi-tasking?
Dreams do not work, unless you do. If you want money to magically show up on your doorstep, please do not purchase this kit. We want customers who implement our training and commit to changing their lifestyle to become fabulous, fulfilled and flexible.
We have several testimonials of women whose lives were immensely changed for the better! This position can be a door to a new life for you. It's all up to you.
We do not cover every social media platform and technical "how to" material. I would advise you to watch technical training, how to's and other trends/news on prominent social media websites. This kit is equipped with all you need to turn your social media skills and love into an income.
100% Safe, Secure & Effective
You can be assured this online transaction is 100% secure and after your information is received you will get an electronic receipt and instructions within just a few minutes.